There are a few reasons that people don't explore new and interesting wines. One is fear of wasting money on something not as delicious as their go to wine. A second is fear of feeling silly when trying to pronounce a name. Portugal is full of regions and wine grapes that are hard to pronounce but are super delicious. Portugal, in fact, is one of the world's oldest growing wine regions and the secret is getting out about the delicious affordability of many Portuguese wines. Don't let fear hold you back. Let's explore Portugal. You may just find a new "go to" wine that is affordable and delicious.
Tucked in the South West corner of the Iberian Peninsula (West of Spain) much of Portugal's wine climate benefits from coastal winds off the Atlantic and steep hillsides among the river vallies. Portugal is the last frontier of the European wine world with lots of grape varieties to explore.
Explore more about Portuguese wines at buy isotretinoin in dubai WinesofPortugal website.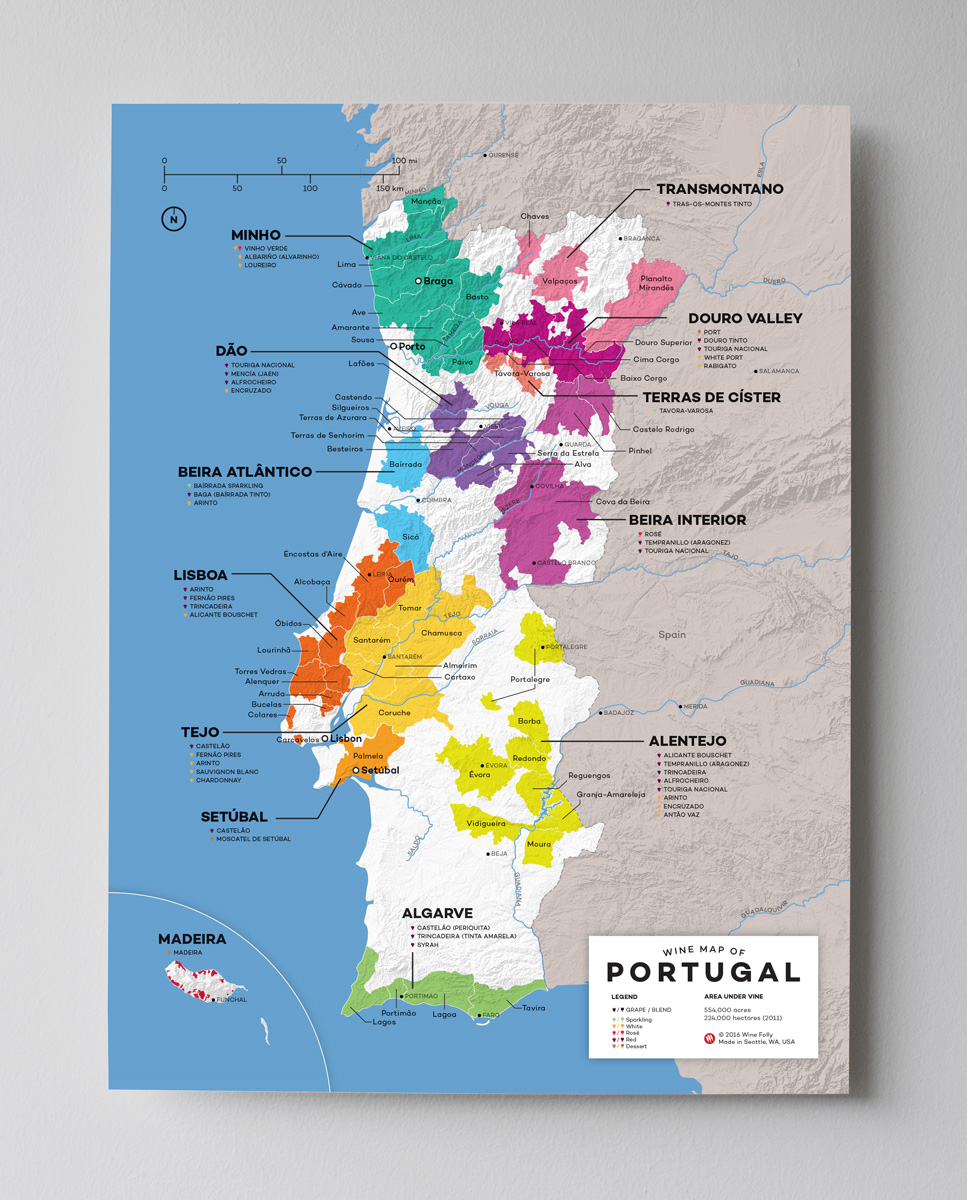 follow link Check out Wine Folly for a great break down of Portugal.
This month we will explore the world of Portugal with 6 wines from two of the more popular regions, Minho (coastal) and Douro Valley (closer to Madrid).  
Broadbent Vinho Verde Rose – The rose is made from four indigenous red varieties; it has aromas of wild strawberries and summer melon and is racy and vibrant on the palate, exploding with ripe fruit and a hint of frizzante bubbles. $8.99 bottle
Joao Alentejo Alvarinho – The wine is a medium lemon color with intense aromas of white grapefruit zest combined with flint and floral notes of Paper Whites. This 100% varietal Alvarhino is elegant and engaging, with a touch of white peach skin on the palate and a long mineral finish. $12.99 bottle
Duorum Tons Douro – Made from a blend of Touriga Franca, Touriga Nacional and Tinta Roriz sourced from the Castelo Melhor and Costodio vineyards. Tons is ruby red in color with violet tones. The nose is dominated by aromas of strawberries, raspberries, blackberries, and prunes, blending beautifully with spicy secondary aromas from barrel aging. $11.99 bottle
Duorum Cohelita – A blend of Touriga Nacional, Touriga Franca, and Tinta Roriz, this wine comes from two different parcels of land in two different Douro sub-regions at two different altitudes. The grapes are carefully selected and fermented in stainless steel tanks before aging in oak barrels for approximately twelve months. A richly aromatic wine of black cherries, tar, mocha, and a hint of violets. On the palate, this wine's rich texture is balanced perfectly against a zesty acidity, and rounded out by well-integrated, fine-grained tannins. This wine begs for another sip as its mellifluous flavors develop well into the finish. $19.99 bottle
Wine & Soul Manoella Douro – Manoella Tinto is a blend of 60% Touriga Nacional, 25% Touriga Franca, 10% Tinta Roriz, and 5% Tinta Francisca the from Quinta da Manoella vineyard. The grapes are fermented for 8 days at low temperatures and then foot-trodden in open granite lagares. The wine is aged for 16 months in used French barriques. Beautiful purple color with fresh notes of raspberry, blackberry and spices. On the palate, this wine shows round and velvety tannins, good concentration, and a long finish. $21.99 bottle
Warres 2004 LBV Port – LBV (Late Bottle Vintage) This 2004 Port comes from one of Portugal's oldest producers dating back to the 15th century. This wine spends 4 years in oak and an additional 4 years in barrel before being released to the world. Ruby color with a garnet rim. This Bottle Aged LBV shows mature red and dark fruits on the nose such as red cherries and floral notes of elderflowers. The palate is elegant and full of finesse with a backbone of freshness and flavors of red cherries and floral notes. The finish is long and lingering. $28.99 bottle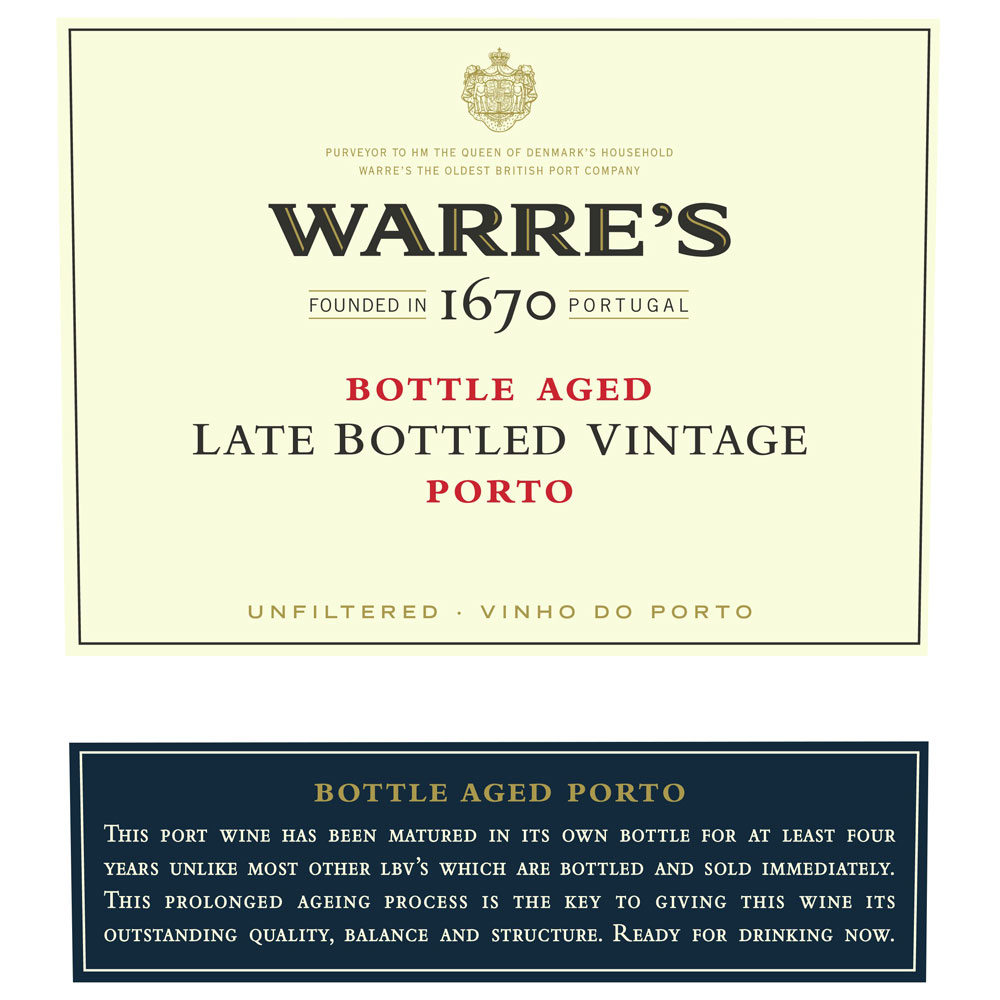 Port is a fortified sweet red wine made from indigenousness Portuguese grape varieties. There are many varieties of Port and it is often and best drank as a dessert wine or sipping night cap. Learn more about Port here.